A Message from the CEO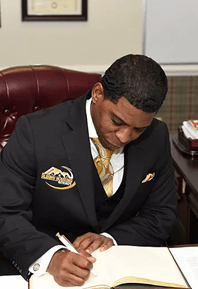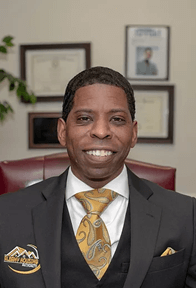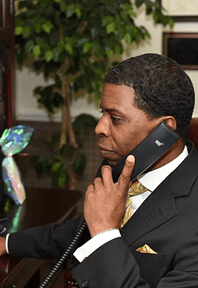 Dr. William Myles is the CEO of the Albany Housing Authority, Myles has more than 15 years of public service and executive leadership in MS, PA, GA. Born and raised in public housing in Meridian, Mississippi, Dr. Myles began his public housing career in Meridian.
Dr. Myles oversees the daily operations of approximately 1,200 public housing apartments, 115 Section 8/Housing Choice Vouchers, and ongoing real estate improvement efforts for the agency and 60+ employees. Currently, the public housing and Section 8 programs combined provide affordable housing for nearly 2,500 families) in the Albany Georgia area.
As a philosophy, he believes (what do you think is the benefit of public housing in the Albany area)." If you allow people the opportunity to see greatness, eventually, they will show you signs of greatness."
Under the leadership of Dr. Myles, the AHA has embarked on a bold transformation, partnering with HUD and HUD's Rental Assistance Demonstration program to transfer the face of the traditional public housing property in a much needed modern change. This transformation project (McIntosh, Thronateeska, O.B. Hines, and Golden Age) will be an estimated $30 million rehabilitation of 279 public housing units. In addition, this project will include a new playground for the youth, a newly renovated community center, and a medical clinic with a $7 million operating budget AHA is addressing many needy updates to several properties. Before coming to Albany, Georgia, Dr. Myles was responsible for managing a staff of over 60 employees, manages a budget of 8 million dollars, and worked on several initiatives, including Choice Neighborhood, Promise Zone and new community development. "As a former 20-yr. Public housing residents from Mississippi, I want to provide opportunities to those who would otherwise be overlooked. There are so many people that are being judged by their zip codes and their income status, and that's not how we should be building our communities. We should be building our communities with compassion and understanding while uplifting those who need it the most. Those who don't have access to resources, or to some of the basic things in life should be a priority for us who serves the community. I want to be that bridge for those individuals while using housing as a platform. I ultimately want to help residents of public housing because someone took the time to help me."
Dr. Myles has created several programs since coming to AHA, AHA Youth Leadership Academy, Section 3 "Train-to-Work" Job Training Program, established an emergency response team COVID19 and natural disasters, AHA Jeanette Henderson Scholarship Award, established Executive Leadership Training program for the leadership team, established "Best Practices for Housing Authorities in GA" on behalf of DCA. ." What does success look like, residents are moving towards self-sufficiency in a variety of remarkable ways. Some are receiving their GED or High School Diplomas to get a better job. Some residents are preparing their credit in hopes of one day qualifying for a mortgage on a home. Although this can could be considered as small steps to independence, it is those steps that are getting them closer to achieving the broad goal of self-sufficiency. We acknowledge all of the hard work that our residents are doing, and they know that AHA will continuously be their biggest supporter."
Dr. Myles's education includes a Bachelor's Degree in Marketing from the University of Southern MS, MBA from the University of Phoenix, Doctorate in Strategic Leadership at Thomas Jefferson University, Verified Certificate of Completion in Contract Law from Harvard University.